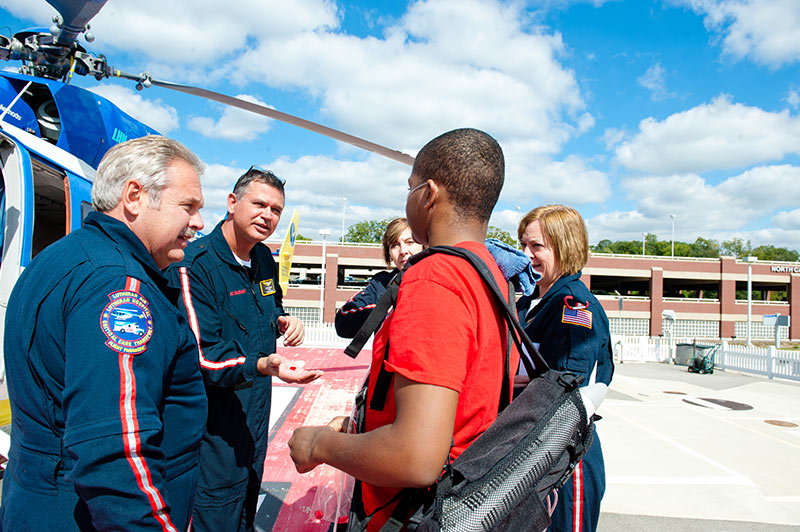 On A Mission
A Bucket List makes memories. Josh has a Bucket List. It includes things like: harvesting corn and sugar beets, registering to vote, hosting a shrimp boil, flying in a helicopter, meeting someone from Duck Dynasty and a "ride along" in a police car.
Josh has a second list. It's his "Go Make a Difference" (M.A.D.) List. This one is about being a part of miracles-in-the-making. High-flow oxygen and a 24-hour pain pump allow Josh to get out of the house so that his love can "Make A Difference" in the lives of others. "I have no time to waste."
Sometimes when you pray you "get" a miracle. Sometimes when you pray you "get to be" a miracle. Josh is a man on a mission. Red Diamond Days seems to have set into motion, two exciting things:
It's equipping people to share a story of hope. Right now it's Josh's story, but it doesn't have to stop there. Stories of hope open doors to conversations about the power and love of God.
It's encouraging people to Go Make A Difference. All ages. All stages. None of us are exempt. We all have a life to live and thanks to give. Let's let love make a difference.
Love Makes A Difference
Josh is up to all kinds of things. The list below is not complete. It seems like God opens doors every week for new adventures like handing out diamonds to the snow plow drivers, skyping with kids at a group home and calling former teachers to tell them "thanks for doing such a good job." Some of the things on Josh's list include big dreams that will require a small army. Maybe you'll want to join the ranks for an item or two. Let the Spirit lead the way.
Join Josh in handing out 100,000 red diamonds
Pass them along to groups. Keep them in your pocket. Be on the outlook for those who don't know the love of God or those who have forgotten. Consider passing out 2 diamonds at a time. Invite people to share in Josh's dream. Print out a page of "care cards" from the Resource Tab. It will give this message of hope roots and wings.
A family for Jing !
This is Josh's first "formal" I want to Make A Difference. Jing is a 12-year old boy in an Asian country whose "adoptable" days are lmited due to his age. Please pray for Jing! Josh does every morning. To learn more about this amazing kid, visit runhardrestwell.com for more information. Jing needs a family. If you are interested in specifics and photos, contact Brenda Jank at brenda@runhardrestwell.com

Raise up 400 new blood donors
Each day, the U.S. requires more than 44,000 pints of blood to treat emergency room patients and others with serious, ongoing medical conditions. Josh utilized about 400 units of blood in the last 14 years. As a way to say thanks for giving me a great and healthy life, Josh would like to raise up 400 new blood donors.

Call 1-800-RED CROSS (1-800-733-2767) or visit www.redcrossblood.org for more information on donating blood (and platelets) through the American Red Cross.

Raise up 10,000 prayers and $10,000 for Foundation for His Ministry
This is a remarkable ministry in Mexico (four locations) that seeks to rescue children, reach the lost and restore the needy. FFHM is a vibrant ministry dedicated and empowered to do what God has called them to do. The work of God through these people inspire and compel us at every turn.

If God lays this dream on your heart, pray for Foundation for His Ministry and pop $1 in the mail. Write "Where needed most: 10,000 prayers and $10,000." This money will be used wisely. Every cent will go directly to people in need.

Foundation for His Ministry
PO Box 74000
San Clemente, CA 92673-0134